Yoga Teacher Training Rishikesh
Yoga Teacher Training Rishikesh will completely immerse you in the ashram lifestyle. For the student who wants to soak up the essence of yoga in authentic surroundings, steeped in ancient yogic wisdom and history, Rishikesh is the place to be. If you are looking to deepen your practice and learn the skills to teach whilst immersing yourself in yoga's true and authentic traditions then yoga teacher training Rishikesh is a wise choice.
About Rishikesh
Rishikesh is located in the province of Uttarakhand, at the very foothills of the Himalayas. The town rests on the banks of the holy river Ganges, or 'Ma Ganga' Mother Ganga to Hindus. For Hindus it is a sacred place, one of pilgrimage and devotion. Among the many chai shops, all of which are bustling, there is plenty of philosophical debate underway. On the eastern bank there is a section totally traffic free, alcohol free and vegetarian.
Activities in Rishikesh
Rishikesh often gets the title yoga capital of the world since the town breaths yoga. Ashrams and temples line the busy streets and holy men sit deep in contemplation. Around the town are world renowned meditation and Ayurvedic centers and many other Vedic or philosophy style courses available to explore. However, the Ganges itself is a sight of beauty and many activities are available such as rafting, trekking and exploring.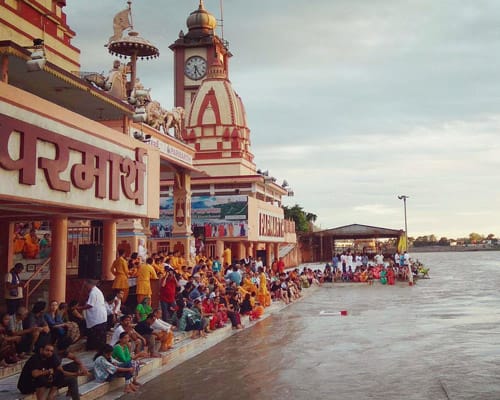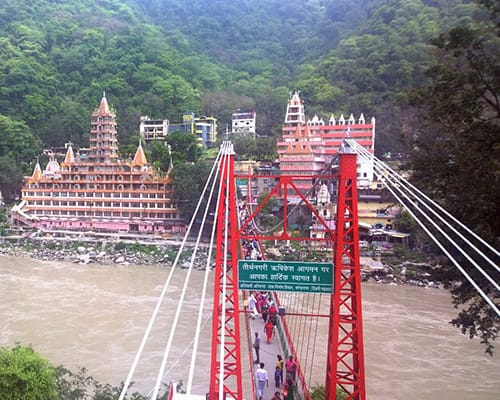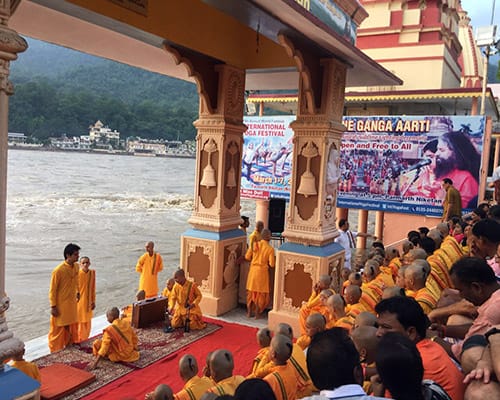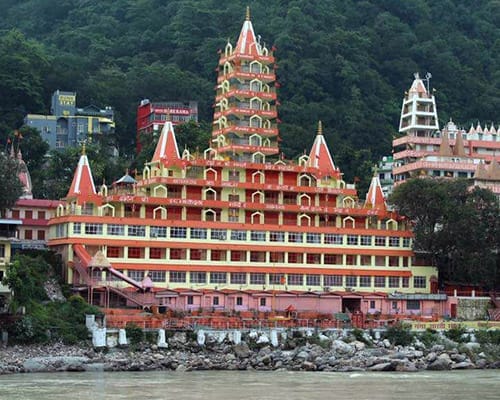 Mahi Yoga School Rishikesh
At Yoga Teacher Training Rishikesh Our center and main Shala (studio) is located centrally in the town within minutes' walk from the Ganges river. Both studios are fitted out with all manner of yoga props. The main studio can hold 25-30 people with plenty of room. There is also WIFI available in the main shala. The dining hall and relaxing area are also located here, for students to relax, chat or study.
Our resort at Yoga Teacher Training Rishikesh has its own cafeteria only for the use of students and teachers. Our food is exceptionally hygienic. Our Chefs prepare Indian, vegetarian yogic meals. All meals are nutritionally designed to provide our students with all their body needs as well as instill healthy eating habits. Food is served on site in the dining area at our main shala at Yoga Teacher Training Rishikesh.
Yoga Teacher Training Rishikesh rooms are spacious and comfortable. The rooms are clean and simple in design, installed with double bed and hot shower. All rooms are within 5 minutes walking distance from the main studio.
Within 2-5 minutes' walk there are many local shops where students can buy snacks, fruits, vegetables, natural foods, Ayurveda herbs and other all essential items. There are several internet cafes and travel service providers who can help to exchange foreign money or offer you cash on swiping your credit card. ATM's are available close by.
There are ample of scooters, motor bikes, rickshaws and taxis available for rental. Students can walk without problem.