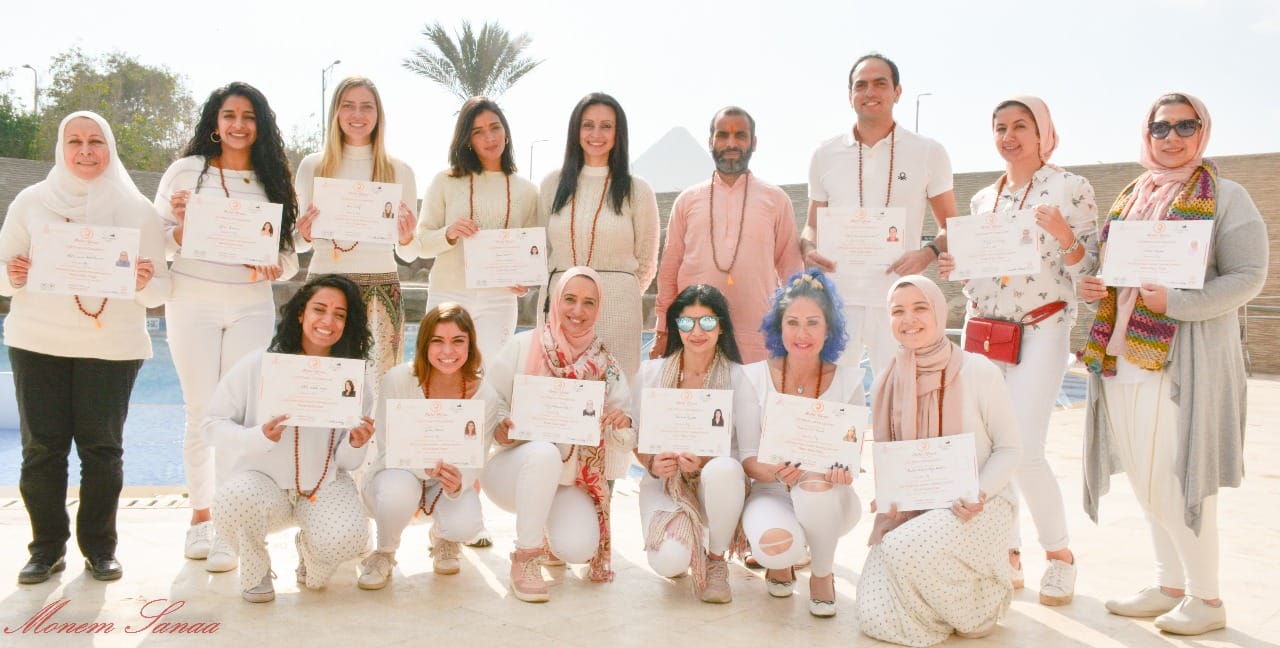 Yoga Teacher Training India and Yoga Retreat In India
ABOUT MAHI YOGA SCHOOL & OUR TRAININGS
Mahi Yoga is a world-renowned yoga school based in India, the home and origin of Yoga. Renowned for its high yoga teacher teaching in India standards, Mahi Yoga, is the top choice for aspiring Yogi's and Yogini's to deepen their practice, knowledge and connection to the science of Yoga.
Mahi Yoga specialises in facilitating 200hr, 300hr and 500 hr Yoga Teacher Training in India Multi-style Yoga and Ashtanga Yoga. As well as this, Mahi yoga holds Holistic Yoga retreat packages, workshops for all levels and CPD training for existing teachers. Mahi means 'The great; Earth-Goddess'. The school's founder Mahinder Prasad chose to name the school after the Motherland. An Earth Goddess is a Goddess who represents or embodies nature, motherhood, fertility, creation and destruction or the bounty of the Earth. Such goddesses are sometimes referred to as Mother Earth or as the Earth Mother.
The high-quality yoga teacher training India at Mahi Yoga is carefully thought out and embody the aspects of the Earth Goddess. Through our carefully created courses, we lead our students through their journey, guiding them to remove obstacles within and without, before planting the seeds of knowledge and yoga leading to the creation of confident and happy yoga aspirants.
OUR YOGA TEACHER TRAINING INDIA PROGRAMS
100 Hour Yoga Teacher Training in India
This course is suitable for the students who are wishing to complete 200 hours yoga teacher training course in two semesters. The first semester of 200 Hours YTTC (Semester 1) allows the student to study the first two weeks out of the four-week 200-hour teacher training curriculum.
200 Hour Yoga Teacher Training in India
At Mahi Yoga we provide 200 Hour Yoga Teacher Training in various locations. Our carefully designed Multistyle Yoga courses provide training in three main styles of yoga: Hatha (including traditional and therapeutic), Ashtanga Vinyasa and Vinyasa Yoga. All our courses are certified by Yoga Alliance, USA.
300 Hour Yoga Teacher Training In India
300 Hour Hatha, Ashtanga Yoga Teacher Training Course in India offered by Mahi Yoga School, Certified by Yoga Alliance, USA. This is an intensive course based on traditional hatha, Ashtanga and Vinyasa yoga designed for the teachers who have already completed 200 hour yoga teacher training.
OUR LOCATIONS IN INDIA
From mountainous Dharamshala to Goa at the seaside, our locations throughout India enable us to hold year-long trainings.
Yoga Teacher Training In Dharamshala India
Yoga Teacher Training Dharamsala is an opportunity to switch off from the fast paced material world and really immerse yourself into the pure science of yoga free from distraction. In Dharamshala you will be able to deepen your yoga practice…
Yoga Teacher Training In Goa India
If you are looking to deepen your practice and sharpen your teaching skills with us at Mahi Yoga, then Yoga Teacher Training Goa offers a relaxed paradise of sun, sea and yoga. Yoga teacher training Goa is an opportunity to both nurture and connect…
Yoga Teacher Training In Rishikesh India
Yoga Teacher Training Rishikesh will completely immerse you in the ashram lifestyle. For the student who wants to soak up the essence of yoga in authentic surroundings, steeped in ancient yogic wisdom and history, Rishikesh is the place to be…
YOGA TEACHER TRAININGS IN DHARAMSHALA
YOGA TEACHER TRAININGS IN GOA