6 Days Therapeutic (Iyengar) Yoga Retreat in Dharmsala, India
Hosted by Mahi Yoga Center.
Relax in the Himalayas with Real Yoga, Real Indian culture & a Real once in a lifetime experience.
All in the magical surroundings of our mountain home in Dharamshala at the Mahi Yoga centre.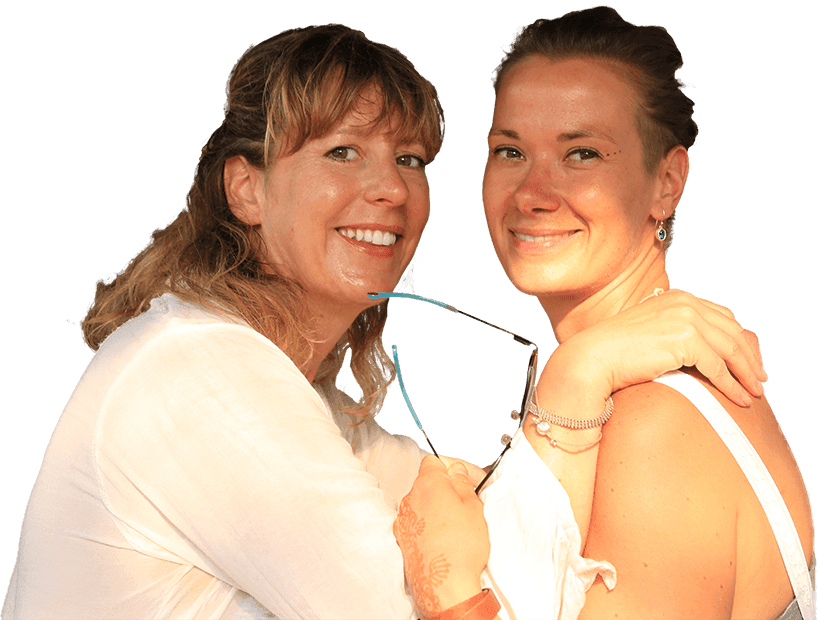 Our India Yoga Retreat Program for 2020
All in the beautiful luxurious surroundings of Mahi Yoga center.
This yoga retreat focuses on the Therapeutical aspects of asanas and specific adjustments for individual students. During this retreat. We use props, belt, blanket, stool, block, bolster for obtaining the best result.
On mahi yoga retreats, we teach authentic Yoga true to its origin with adaptations to each individual student. We believe that Yoga is for everybody regardless of age, ability or background. We offer two yoga classes per day on this authentic yoga retreat. One in the morning and one in the evening. One will be gentler and one will be more dynamic. Giving you a balance that will leave you feeling energized and centred. You can pick and choose which classes you want to attend. Do as little or as much as you want to!
There will be various workshops happening throughout the retreat that will guide you deeper into the realms of all aspects of Yoga. From anatomy, philosophy, pranayama or meditation. These workshops are aimed at giving you a little more experience and practical knowledge so that you can apply the principles to your own home Yoga practice when you leave us.
Our retreat participants are able to choose and attend 2 Yoga workshops of their choice.
Enjoy a taste of real Dharamshala on a trip out to explore the surrounding area. We will guide you towards the best places to experience the vibrant Indian and Buddhist culture of Dharamshala.
Who is our yoga retreat packages for?
Anyone with an interest in Yoga.
Our retreats are suitable for beginners to yoga or Advanced yogis and Yoginis.
Anyone looking to go deeper into Yoga
Anyone looking for a yoga holiday that will relax and refresh the mind body and spirit
Seekers of a truly Indian experience.
Explore on yoga retreat Dharamshala:
There is ample time for exploring and relaxing in your free time!
The wider Dharamshala region holds a number of exciting cultural and natural attractions.
We are located in the small town of Bhagsu built around a local Hindu temple with fresh spring. Behind this a cascading waterfall, which you can hike up to and sit and enjoy a chai or lunch.
Further up again are the backdrop of the Himalayan mountains which can be explored on foot or by car. Wander freely around the Hamlets and villages of BHAGSU, Dharamkot and McLeod Ganj, these short walks give you a taste of the areas diverse cultures and sights but remain accessible and easy to navigate. There are even a few forests walks along old roads which can be easily accessed for a peaceful and energizing break.
If you have plenty of energy you may want to explore the mountain trails and visit the snow-capped peaks or green forest temples. Some short few hour hikes can be done in the area without a guide whereas for the seasoned hiker there are trails that can be taken over the course of a few days with an organised tour. We can help you arrange this if you wish.
The Tibetan area, McLeod Ganj is just a short 20-minute walk away. Here you can Meander the streets and feel as if you have been transported to Tibet itself. There are temples, prayer wheels and Monks wandering through the streets. All interspersed with cafes serving chai and Indian or Tibetan delicacies. There are book shops, curiosity bizarre and handicraft markets to satisfy every taste.
You can even visit the Dalai Lama temple and listen to one of his talks if you are lucky and your timing is right.
Further down the valley lies the city of Dharamshala with its busy Indian markets, beautiful nature, Hindu temples and Buddhist monasteries. Here you can feel the vibrancy of mountain life and colourful Indian culture.
This is a place unlike any other. You can lose hours immersing yourself into a world of Buddhist monks, prayer flags and Indian spirituality.
Food:
Food is fresh and prepared by our chefs
The menu is totally vegetarian with Vegans and other dietary requirements catered for on request.
We provide breakfast, lunch and dinner with water, tea and snacks.
The breakfast is buffet style with oats, fresh fruit, yogurt or Indian Parantha and pickle.
At lunch we offer a fresh salad with rice or chapati and Indian vegetable main dish.
The evening meal is salad, rice or chapati and main course.
What's included:
Experience of different styles of yoga: therapeutic yoga, Hatha, Ashtanga, Vinyasa Flow yoga, yin yoga, Yoga Nidra
2 X daily yoga classes- 1 dynamic and 1 gentle.
Daily meditation, Yoga Nidra or breathing techniques.
2 x Special yoga workshops
1 X Site seeing tour into Dharamshala.
An Indian Vegetarian food prepared freshly every day.
Herbal Tea & filtered Water.
Snacks
Plenty of relaxation time.
Do as much or as little as you choose.
Bed linen
Pickup at Kangra airport
We can arrange extra for you at an extra charge:
Hiking guide
Sightseeing
Airport drop off
What is Not Included:
Airport Drop Off
Visa
Flight tickets
Yoga Shala:
Our Studio space is located in the Mahi Yoga centre in Upper Bhagsu. All retreat rooms are located within 5 minutes walking distance.
We have 2 studios, the first is a large and spacious open plan room with Yoga props of every kind: matts, belts, blocks, mediation cushions, bolsters, blankets and chairs and sound system.
The second is 5 minutes' walk away and is bountifully equipt with every kind of Yoga prop imaginable; blocks, bolsters, blankets, meditation cushions, chairs, wall & hanging ropes and wooden therapeutic Iyengar style yoga props.
According to the style of Yoga being taught that day we make use of both studios.
The room easily holds 20 Yogis very comfortably.
Our Teachers:
On our Yoga retreat in the Himalayas we have a fantastic teaching team!
Our Yoga retreats in India are run by highly qualified Yoga Teachers. They are aligned with our vision at Mahi Yoga and understand both the Eastern roots of Yoga philosophy and the practical teaching aspects.
Each teacher has a deep understanding of how to adjust the yoga poses to meet the needs of the individual student and can assist you in finding a yoga practice that suits you.
Our teachers are competent in guiding beginners to yoga, those with bodily limitations or challenging advanced students.
Each Teacher has a speciality skill and will share that with you; such as meditation, healing, therapeutics, flow yoga or Pranayama etc.
Our Schedule:
Monday to Friday are full days. Saturday is a half day & Sunday is a free day for exploration.
07.00 AM – 9:00 AM: Yoga Session
09.00 AM – 10.00 AM: Breakfast Time
10.00 AM – 01.00 PM: Free Time/Day Trip
01.00 PM – 02.45 PM: Lunch Break
02.45 PM – 03.45 PM: Free Time/Day Trip
04.00 PM – 05.45 PM: workshop/Yoga Class
06.00 PM – 07.00 PM: Meditation or Breathing Techniques
07.00 PM: Dinner
*Schedule is subject to changes.
Getting There:
The Yoga retreat in Himalayas is located at Bhagsu, McLeod Ganj, Dharamshala, India.
The nearest domestic airport is Kangra, the nearest International airport is Delhi.
From Delhi you can either take an overnight bus to Dharamshala or we generally recommend taking a flight to Kangra airport which takes less than 2 hrs.
We provide airport pickup from Kangra airport on arrival.
Promotions:
BOOK 4 months or more in advance and receive a 100-EURO discount!
Book with a friend and receive an additional 25-EURO discount.
Discounts available on large group bookings!
How it works:
You can choose any 5, 7 or 10 days consecutively in-between any of the dates provided. You will receive the package described above.
Or if you have wish to create a special retreat package please contact us directly with your preferred dates, time scale, number of participants, requirements and budget and our staff will help you create your ideal retreat package.
Prices:
1-person Private Room: 11000 INR
Couple Price: 20000 INR
DATES:
2 November 2020 to 7th November 2020
9 November 2020 14 November 2020
16 November 2020 to 21 November 2020
23 November 2020 to 28 November 2020
30 December to 5th December 2020
07th December 2020 to 12 December 2020
14 December 2020 to 19 December 2020
21 December 2020 to 26 December 2020
Note: We provide food from Monday to Saturday. We don't provide food on Sunday. We recommend reaching one day before of course/retreat scheduled start date. Kindly bear expenses of accommodation and food separately for your additional days. We provide accommodation and food within the package fee only for the duration of retreat/ttc.
Booking link: