Therapeutic Yoga Teacher
Alignment & Yoga as a Tool for Health Yoga Teacher
Hands on Adjustment Specialist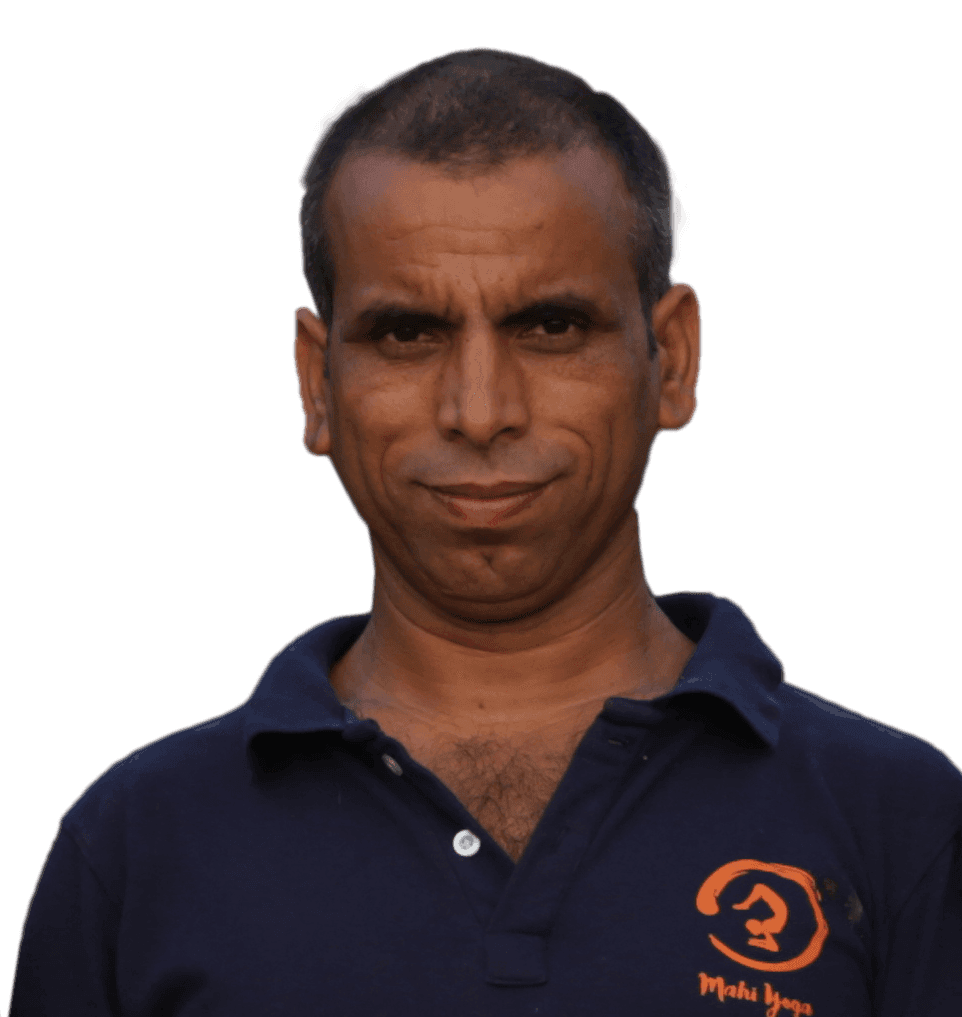 From an early age Guru Mahi was introduced to yoga. His whole family followed the yogic principles practicing pranayama and meditation. Sri Ramana Maharishi a renowned Indian Yogi Master was his father's teacher, and Mahi's father endeavored to pass on the precious yogic knowledge imparted to him to his young son. Mahi naturally began to pursue a life of spiritual seeking.
Coming of age Mahi began to seek to continue his education on the yogic path, he travelled India practicing and learning from renowned Guru's such as Jois in Mysore, on discovering Iyengar yoga Mahi began to develop his signature approach and interest in the healing quality of yoga, mostly concentrating on alignment and anatomy.
Mahi is renowned as a yoga teacher who has a style of teaching that is entirely his own. He teaches a combination of pure Vedic knowledge, intuitive alignment and hands on adjustment which creates a harmonious balance that helps to prevent and alleviate ailments and injuries specific to each individual practitioner.
Assistant Ashtanga Teacher
Vinyasa & Hatha Yoga Teacher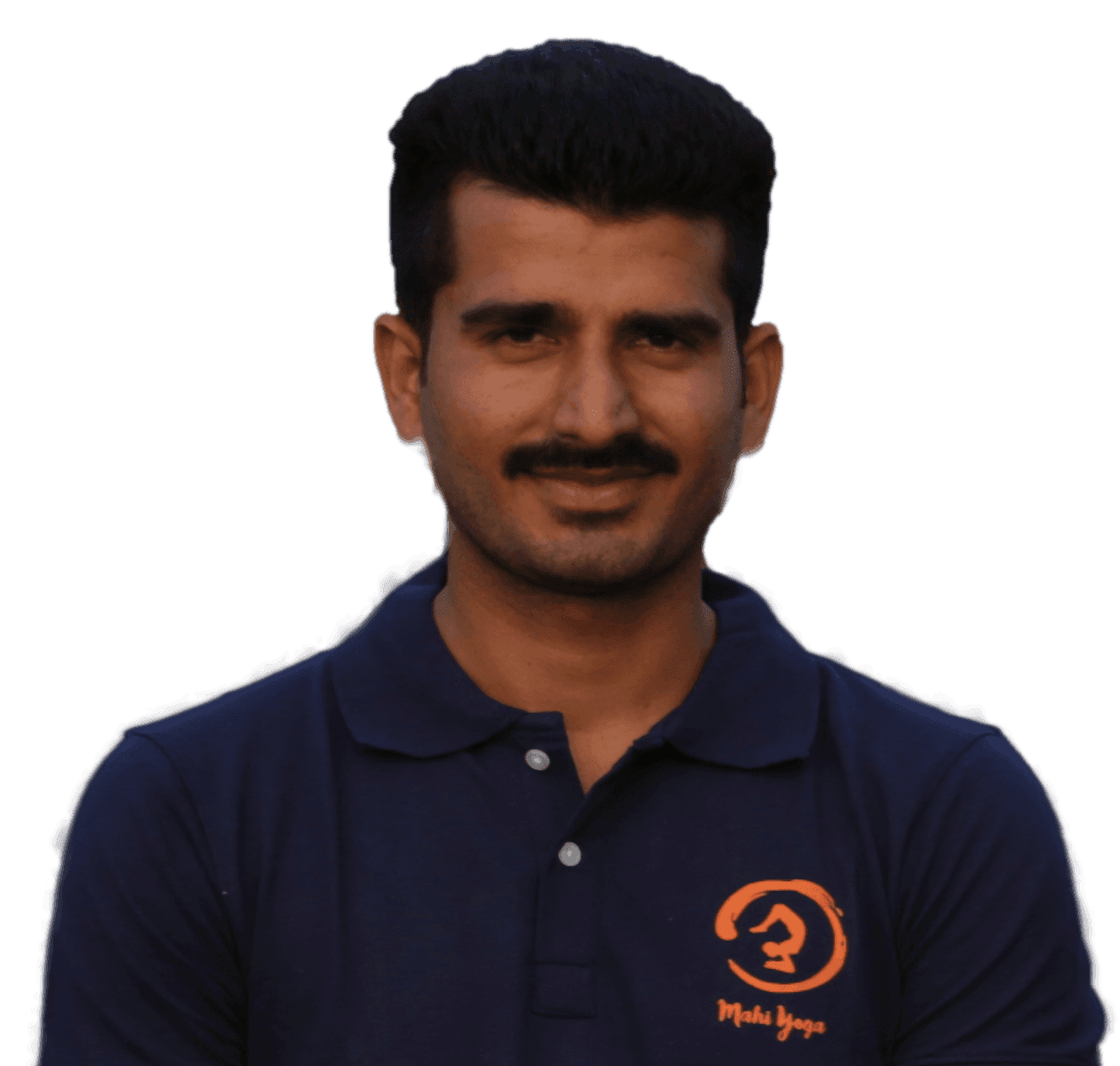 Nachatter grew up in Northern India. He has a history of traditional sports which he enjoys pursuing. He came to the practice of yoga as a medium to complement and balance the effects of some of his other sporting activities. He found himself at Guru Mahi's training center. Nachatter found a deeper connection to yoga practices than he expected especially Ashtanga yoga. He decided to pursue the yoga path further and now assist at the Mahi Yoga School. Students enjoy his support and adjustments in class as well as his wonderfully positive attitude.
Hatha & Vinyasa Yoga Teacher
Art of Teaching Guide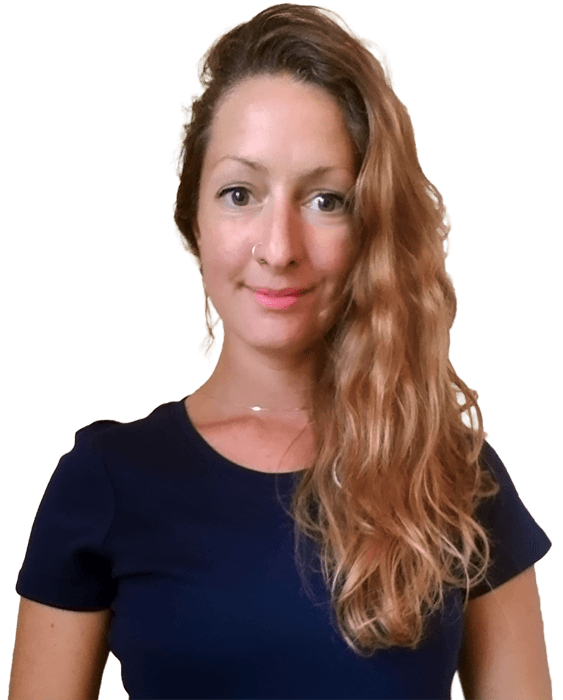 Jane is a dedicated student of yoga she describes herself as passionate, creative and a dedicated self-starter with 8 years of training, teaching and studying yoga internationally.
Her devotion to her practice allows her to work with integrity and she prides herself on her kind and compassionate nature which allows her students to feel supported and gain confidence in their practice. Jane is based in Cornwall U.K. where she teaches SUP yoga, kids yoga and Hatha/Vinyasa classes that combine elements of philosophy chakra yoga, meditation and even dance. Most recently Jane has put her skills to running Bhakti Yoga festivals to raise money for charities in the ethos 'Yoga Gives Back'
Hatha, Vinyasa, Aerial & Yin Yoga Teacher
IYN Registered Children's Yoga Teacher
Pre- natal Yoga Teacher
Art of Teaching instructor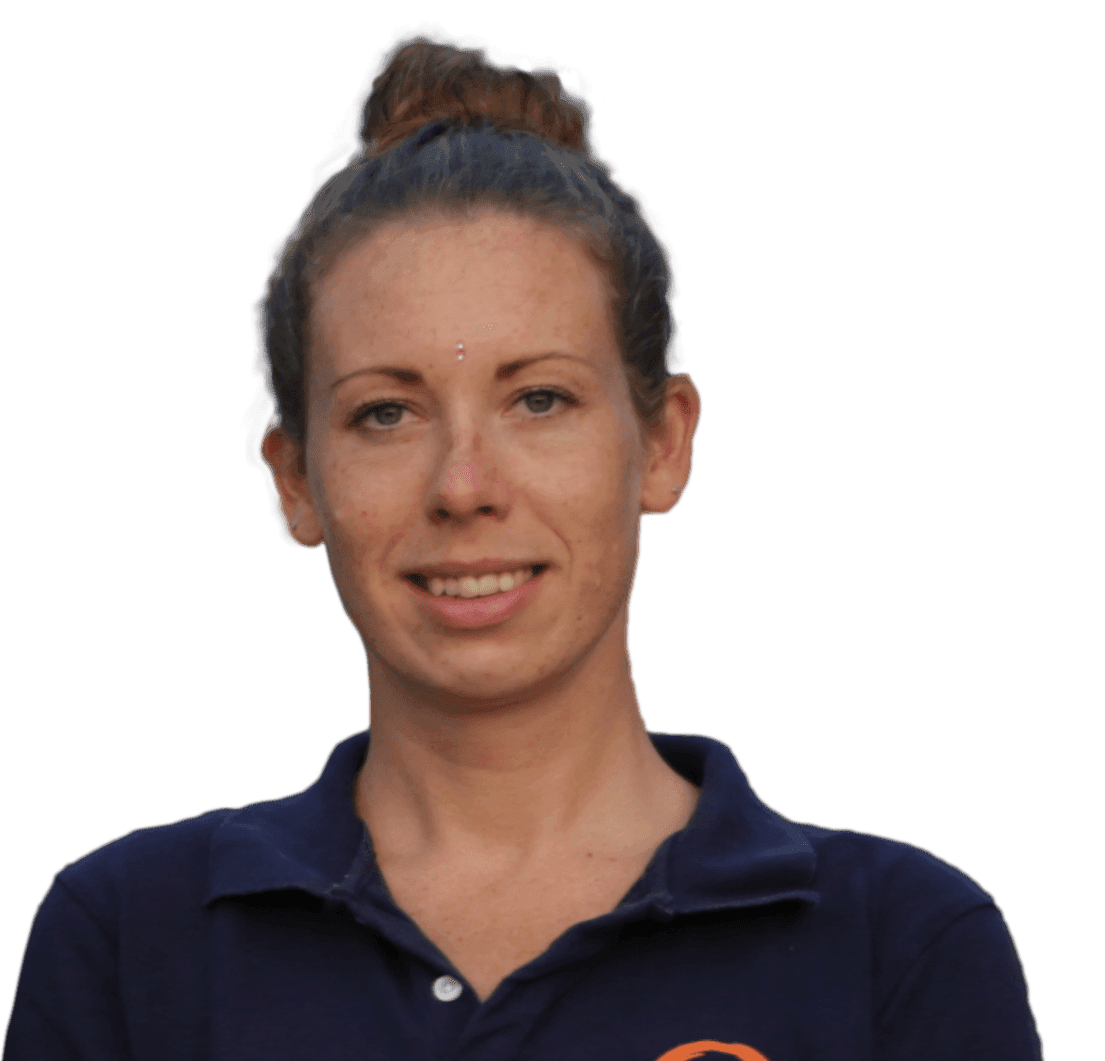 Amy discovered the gift of Yoga as a teen, when she enrolled on a yoga course with her Mother. This seed grew into a daily practice and curiosity to understand the ancient Eastern Science of Yoga.
Whilst working as a Primary school teacher, Amy found an outlet to share her Yoga practice. She saw the need for children to learn and play with mindfulness and creativity. So she began facilitating 'Kids Yoga' classes.  Her 'Kids Yoga' classes are  a dynamic combination of storytelling, asana, pranayama and mindfulness techniques. Amy believes every child is unique and tries to instil a love of learning in a safe and harmonious environment for children to share and learn together.
Amy eventually felt called to India in order to immerse herself entirely into the ancient practice of yoga. Completing 500 hrs yoga training in India with Guru Mahi. 
Through Yoga Amy found a deeper connection to herself, a re-balancing effect physically, mentally and spiritually. She believes that looking within and reconnecting with the self through yoga creates a healing experience which spreads outside into the community and finally the world. She hopes by sharing Yoga this connection and clarity of vision will help to bring balance to other peoples lives and ultimately help to balance our fast paced world. 
In Amy's Yoga classes you can expect to find an exploration of the self through flowing movement meditation, attention to alignment  with moments of stillness and introspection that leave you feeling re-freshed, re-energised and re-connected.
You can find her teaching on yoga teacher training's internationally as well as in Britain where she guides Vinyasa flow, Yin Yoga, Prenatal Yoga classes and p
rivate therapeutic Yoga sessions
.  
She also offers yearly Yoga retreats in Europe.
As well as CPD workshops for qualified Yoga Teachers.
Therapeutic Hatha Yoga Teacher
Yogi Akshay descends from a North Indian family, who instructed him to practice yoga from early age. Akshay carried his love of yoga with him, but it was only after graduating and securing a high level job in commerce that his practice became more and more important. Akshay began to deepen his practice to create some life balance from the stress found in the corporate world.
As his practice became central to his life he felt a calling to share his passion and he began to seek out Gurus and teachers throughout India. His journey took him to study philosophy and asana with monks in various ashrams and eventually he left the corporate world behind to take up yoga teaching. During a life-long self-practice and over 7 years of teaching Akshay has honed a teaching style which is strict and emphasis's the essential importance of bio-mechanics (the subtle movements of body parts) and a real life approach to philosophy.
Akshay brings this teaching style into his theory classes are practical in nature. In his approach he aims for students to experience a firsthand the physical and physiological impact of yoga asana. Not only the physical muscles are explained but also the subtle energy of Prana which he believes also has to be guided in yoga Asanas. He teaches the techniques and proper application of bandhas to facilitate this movement which can be felt in yoga asana.
Akshay believes in the union, yoga can create, through awareness which can be brought about by walking the ancient and sacred path that the old seers described in the yogic scriptures.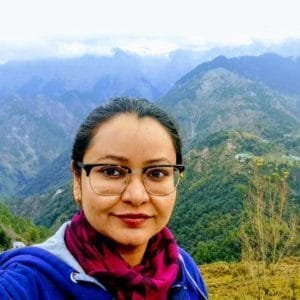 Yin Yoga & Hatha Yoga Teacher
Art of Teaching Guide
Philosophy Guide
Anatomy Instructor
An advocate by profession, Aakanksha, who grew up in a traditional Indian home with a spiritual upbringing, had always felt a calling to study and practice the art of yoga and meditation. The hectic life she had led, coupled with the stress and health ailments finally motivated her to change stream and join the Mahi Yoga centre in the pursuit of a more balanced and sustainable lifestyle, where she has completed 500 hours of Yoga Teacher Training. 
Aakanksha teaches on Yoga Teacher Training Courses at Mahi Yoga. She loves to share her broad knowledge of anatomy and combines her practical teaching tips with her deep yet accessible discussions of yogic philosophy.
In her Yin and restorative classes Aakanksha guides her students through well rounded sequences that leave you feeling lighter and happier. It is a wonderfully rejuvenating experience to attend her class.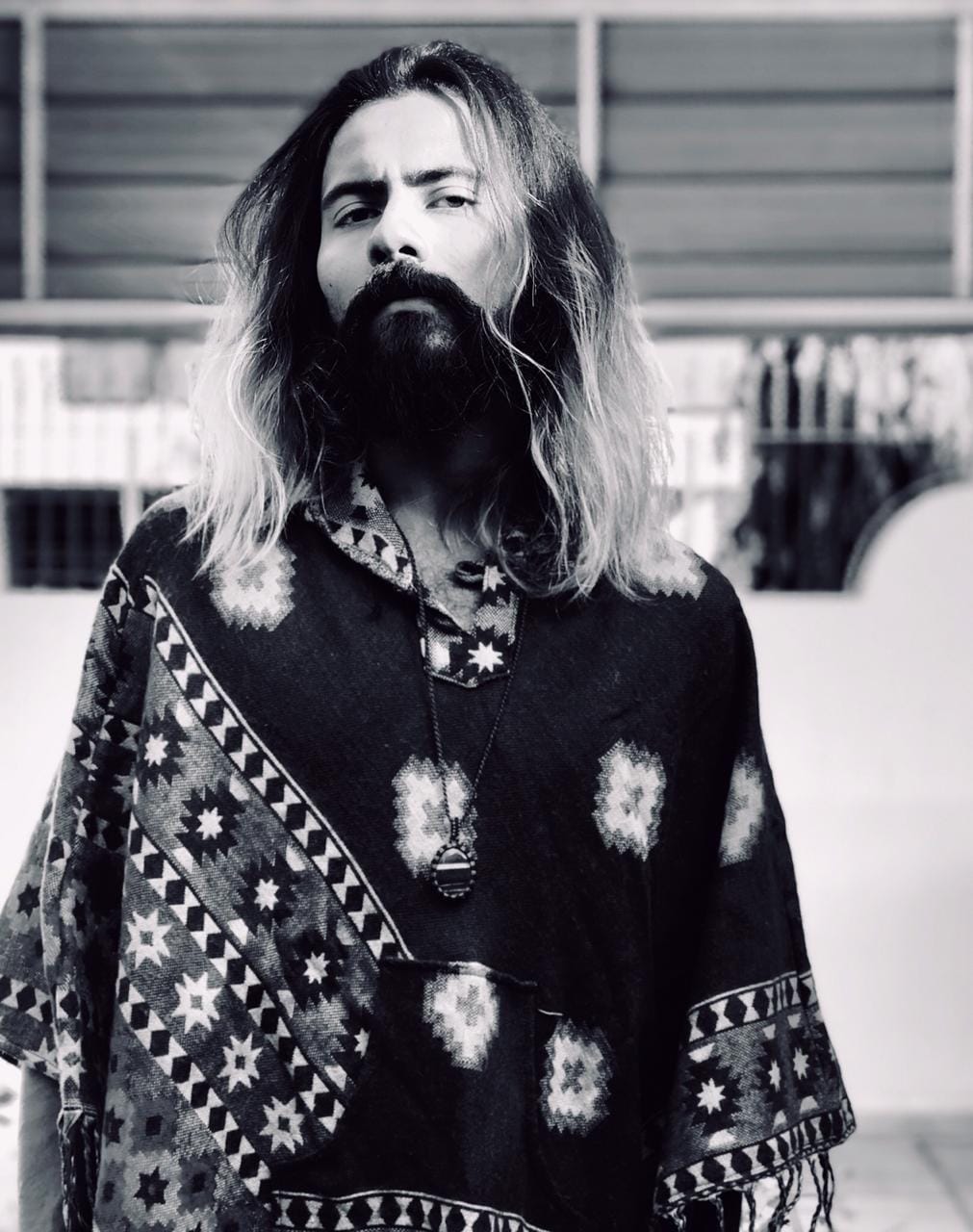 Vinyasa Yoga Teacher
Philosophy Guide
Meditation Facilitator
Himanshu is a human behaviour enthusiast who has done several courses revolving around human behaviour and happiness from MIT, Harvard, and other ivy league universities over the years. He is a economics major. He did his masters in economics from a renowned institute in India, namely IIT Kharagpur. He did his Masters thesis on the Indicators of Happiness and a internship project on the Cognitive Biases in Decision Making. He wrote a book on the interpretation of the Tao te Ching. He has been a regular meditation practitioner and has always been travelling to the mountains where he feels at home. He came across yoga in his search to connect all the dots in fathoming human behaviour. Understanding and practicing yoga philosophy, he realised that yoga is the source of all answers and gives one a lifestyle that every individual is looking for. He has been practicing and teaching yoga since then. He feels content with the life he lives and wants to help others realise their goals and create a environment of love and compassion for all. Given his background in human behavioural science, fitness, meditation and yoga, he joined Mahi Yoga as a teacher where he teaches yoga philosphy and vinyasa yoga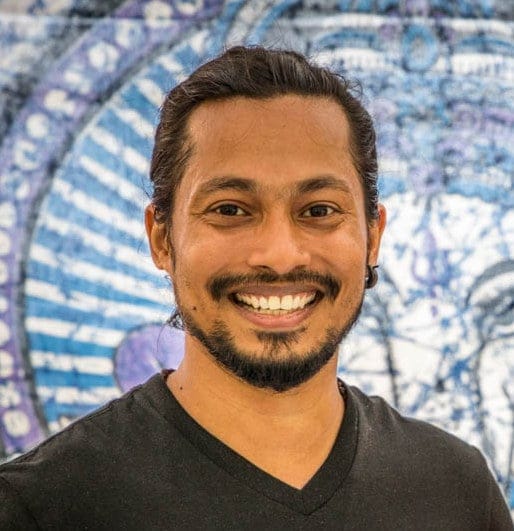 Hatha Yoga Teacher
Philosophy Guide
Meditation Facilitator
Anatomy Teacher
Prashant left working in the IT industry in 2012, in pursuit of something more fulfilling, he had been involved in various activities from martial arts to mountaineering, and it was this love of health and exercise that lead him to yoga. To start with he struggled with some of the physical aspects of the practice, but using his knowledge of anatomy and physics to better understand his own body, he developed specific techniques to help other people understand their own energetic blockages.
Though Prashant started out very much as a physical practitioner he has naturally followed the path into the other elements of Yoga. He has dedicated the last seven years full time to his practice of Asana as well as Pranayama, Mantra chanting, Philosophy, Meditation and Kriyas (cleansing techniques).
With years of intense research and self study, he brings his unique approach to teaching both physical and theory classes. He includes his own experiences, combining them with yogic philosophy and a scientific understanding to make classes interesting, and easy for students to incorporate into their own life.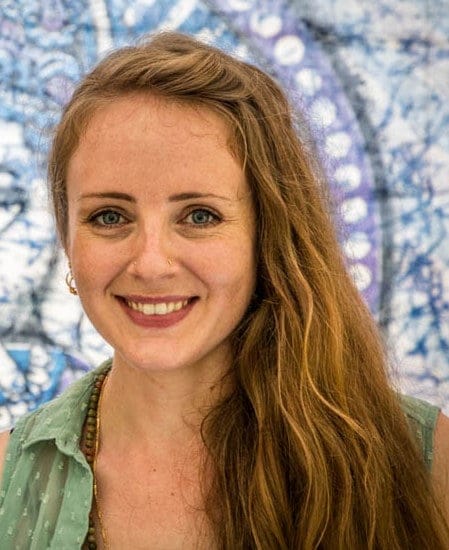 Ashtanga Yoga Teacher
Ayurveda Guide
Lydia started with an interest in the mind, holistic living, and diet. She came to India in 2012, to learn about the traditional Indian approach to disease prevention, and to learn more about Yogic and Ayurvedic methods. Becoming fascinated with this path she has been living here ever since, learning more about Yoga and Ayurveda, and how the two are interwoven.
She went on to study Ashtanga Vinyasa Yoga with Ajay Kumar, at Sthalam8 in Mysore, where she returns for ongoing studies. There she learnt the traditional vinyasa method, the art of adjustment and much more about alignment. Through this training she was also introduced to Sanskrit chanting, and to the deeper philosophies related to yoga. She found these areas particularly interesting, and uses these subjects to bring background knowledge to the physical aspects of yoga.
Lydia uses a combination of her ayurvedic and yogic understanding of mind-body connection, to help people use the physical practice to work on the psychological level of the self. She believes through deeper understanding and observation of the physical self, we can start to observe our patterns tendencies and learn to stabilize the mind.