Yin Yoga Teacher Training
In the creation of our Yin Yoga Teacher Training syllabus, we have brought together ancient Vedic and yogic knowledge with the modern practices of science and teaching methodology in order to send our students out into the world secure in their yogic journey as well as confident and ready to teach.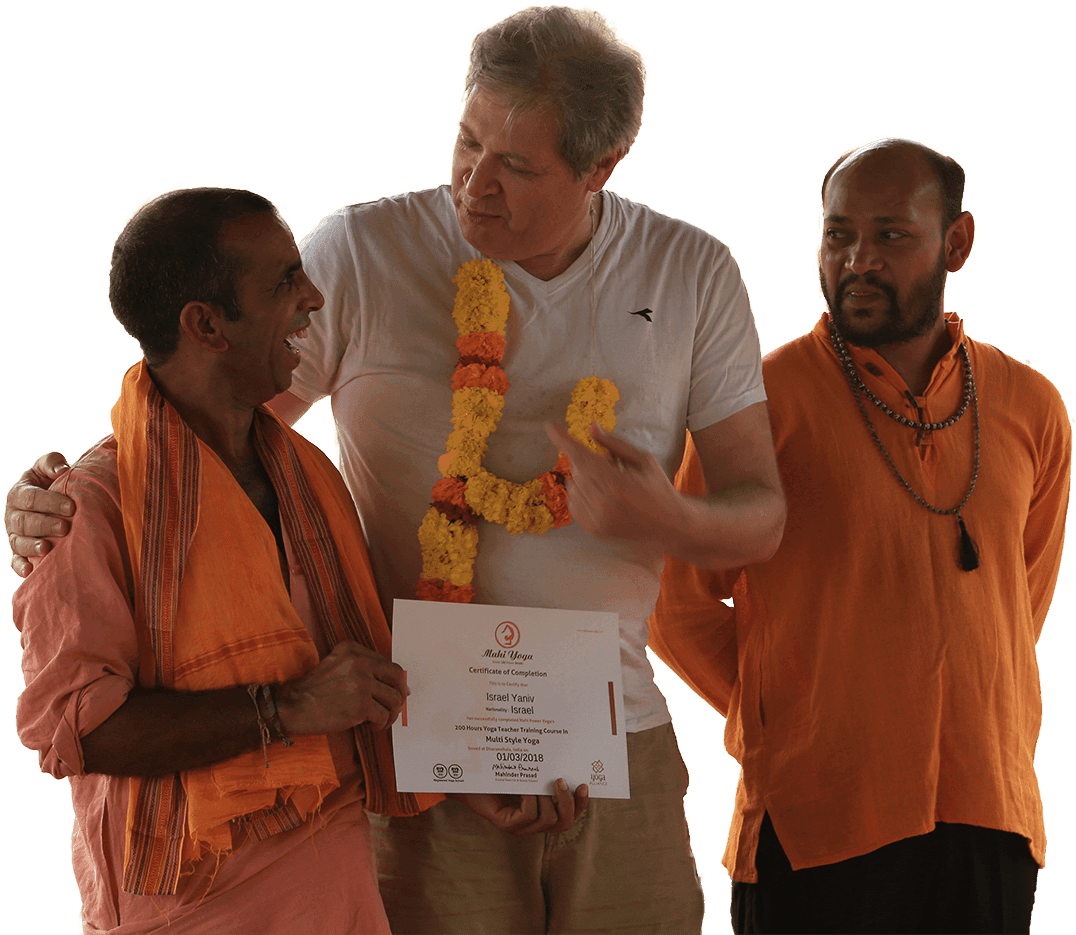 At Mahi Yoga, we aim for our students to learn through experience which makes our Yin Yoga course highly practical and experiential. The Yin Yoga Teacher Training  is a short intensive course that combines everything Yin in an immersion style training. You can expect to leave with a broad foundational knowledge of both the theory and teaching of Yin Yoga. As well as feeling absolutely regenerated mentally and physically from this wonderful practice.
What is Yin Yoga?
Yin Yoga is a practice which embodies the opposite of a usual active (yang) practice. Yang means activation, dynamic movement, fire, masculine energy, and power. Yin means quietness, stillness, introspection, feminine energy and softness.
Yin yoga is the slow and soft style of yoga. The asanas or yoga poses are held for longer periods of time than a usual Yoga practice.
So, a Yin Yoga practice is one that pays attention to holding poses in stillness for extended periods of time and of focusing inward, observing the fluctuations of the mind. This itself can help practitioners to achieve meditative states and often aids those who struggle to meditate to access its benefits.
Upcoming Yoga Teacher Trainings
No upcoming trainings. Please check back for updates.
About Yin Yoga Teacher Training at Mahi Yoga
We aim for our students to learn through experience which makes our courses highly practical and experiential. The Yin yoga teacher training in India is an intense course that is a total yoga immersion where you can expect to experience some positive changes. Students often comment on the life changing aspect of our courses.
Want to learn more about different styles of yoga?
What are the benefits of Yin Yoga?
The physical effects of Yin Yoga are also different than a regular yoga practice.
Yin Yoga works by releasing tension in the connective tissues of the body. Working into those tight areas of Fascia (our web of connective tissues) and the joints. For those people who have very tight stiff  areas in the body this Yin Yoga practice can really help to open the body in ways that a regular yoga practice might not.
In these hard to access areas a yoga practitioner might have stored unreleased emotions, fears and worries. By holding still and releasing the tension for the body as well as the mind a practitioner of Yin Yoga can witness big changes in their emotional and mental state as well as their physical one.
Student testimonial
Hear from our student describing her experience with 200 hour yoga teacher training
Why Should You Choose the Yin Yoga Teacher Training?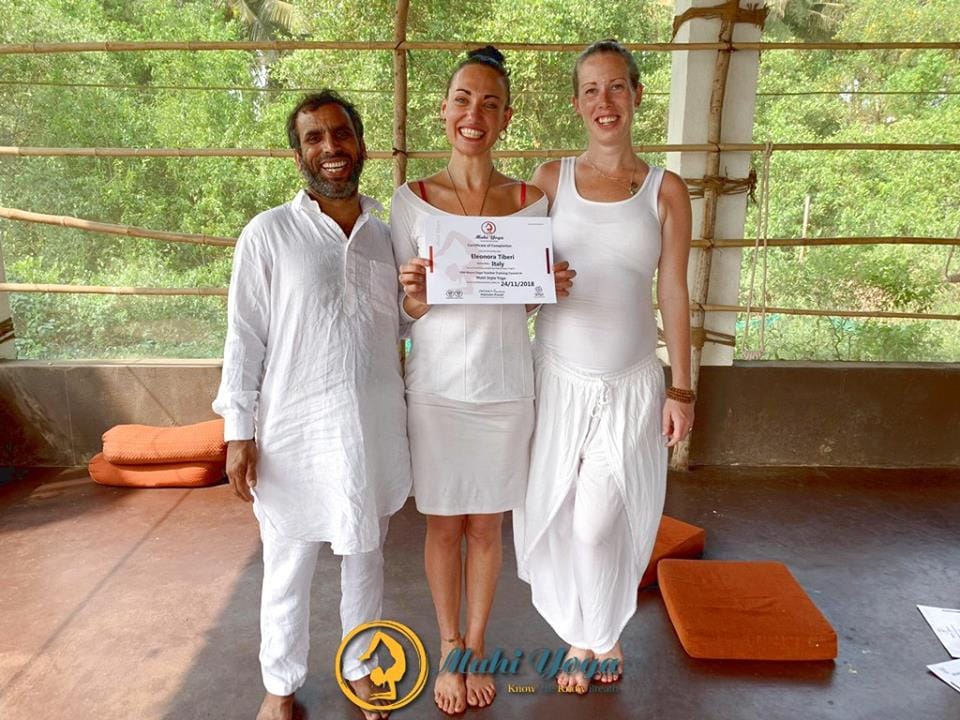 Life-Changing Experience
The Yin Yoga Teacher Training is a total yoga immersion experience and students comment that our courses have been life changing and that they experienced holistic and broad yoga grounding.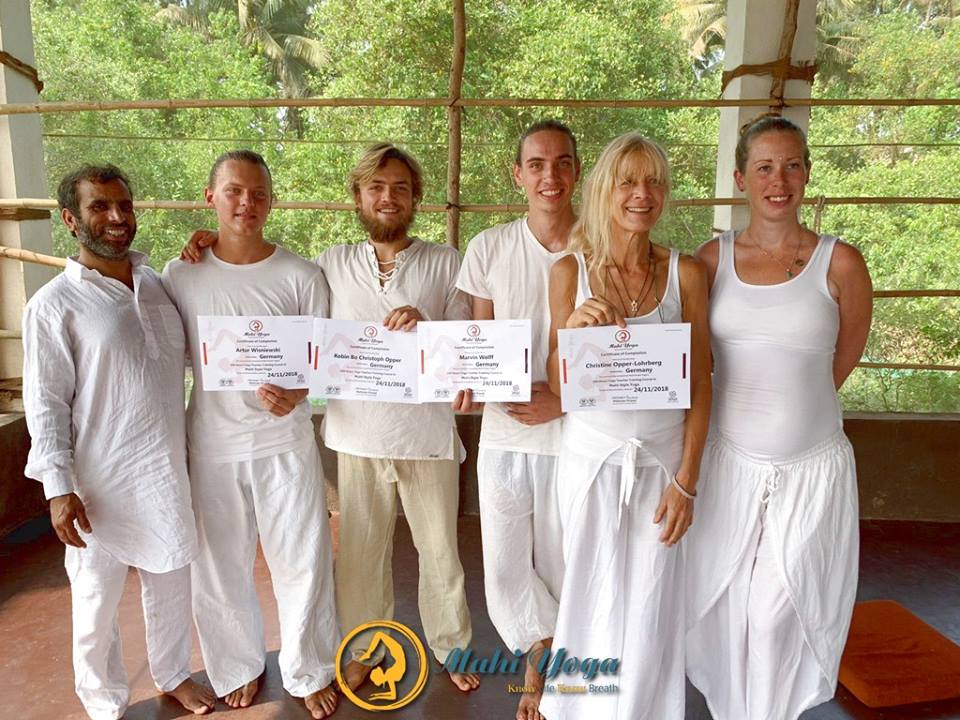 Quality Courses & Excellent Teachers
We are very proud of our course quality and our excellent teachers who hold yin yoga certificates from Yoga Alliance. We provide high quality instruction at affordable prices
.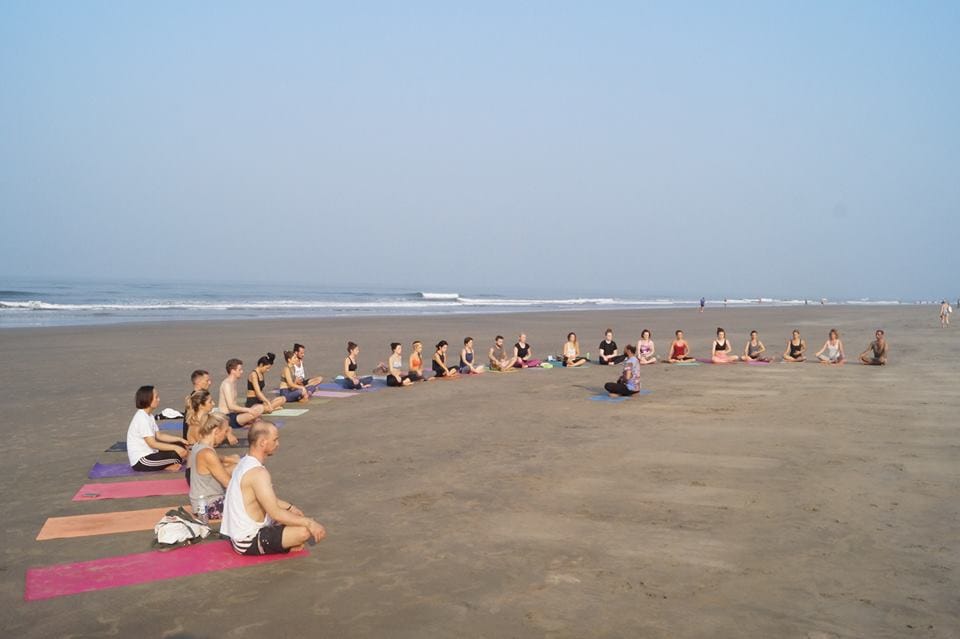 Renowned Destinations
Our provide yin yoga training in amazing locations Goa, India are perfect for learning yoga amid nature and yogic way of life; study yoga at its roots! We provide high quality rooms and serve yogic vegetarian meals.
And that's not all!
As a gift we provide one yoga T-shirt, a yoga bag, and a yoga course manual. We also include a Kriya cleansing day and kit, and in Goa also a field trip!
What will you get from the Yin Yoga Teacher Training Course?
On successful completion of the Yin Yoga Teacher Training, students will have a solid foundation in yoga on which to build a deep practice and a teaching career. Students leave us with confidence in their teaching as well as in their own practice. Students often tell of their experience saying it has been a transformation in many ways and that they are ready to teach and keen to keep learning.
On successful completion of the Yin Yoga Teacher Training students will receive a Yin Yoga Teacher Training Certificate from Mahi Yoga. This course is registered with the Government of India as well as Yoga alliance USA. This certification is valid worldwide. So, students are able to register with the appropriate Yoga association in their country of choice, such as Yoga alliance.
How is the Yin Yoga Teacher Training Course structured?
We cover yin yoga training in 24 days of intensive courses. Each day begins at 7 am and ends at 7 pm Monday to Friday with half-day on Saturdays. Sundays are free.
Our syllabus covers the following topics:
Yoga asana practice, including clinical asana

25 hours of teaching methodology, including yoga business

25 hours of yoga philosophy, lifestyle and ethics

20 hours of yoga anatomy

A minimum of 10 hours of Teaching Practicum (Instructing)

A minimum of 10 hours of meditation

10 hours pranayama