Yin, Yang & Therapeutic Yoga Retreat
with your Yoga Teachers
Amy Suzanne & Guru Mahi
August 23-28th 2020
This summer, come and join us for a delightful Yoga retreat that will balance your Yin side and your Yang side and leave you feeling totally rejuvenated.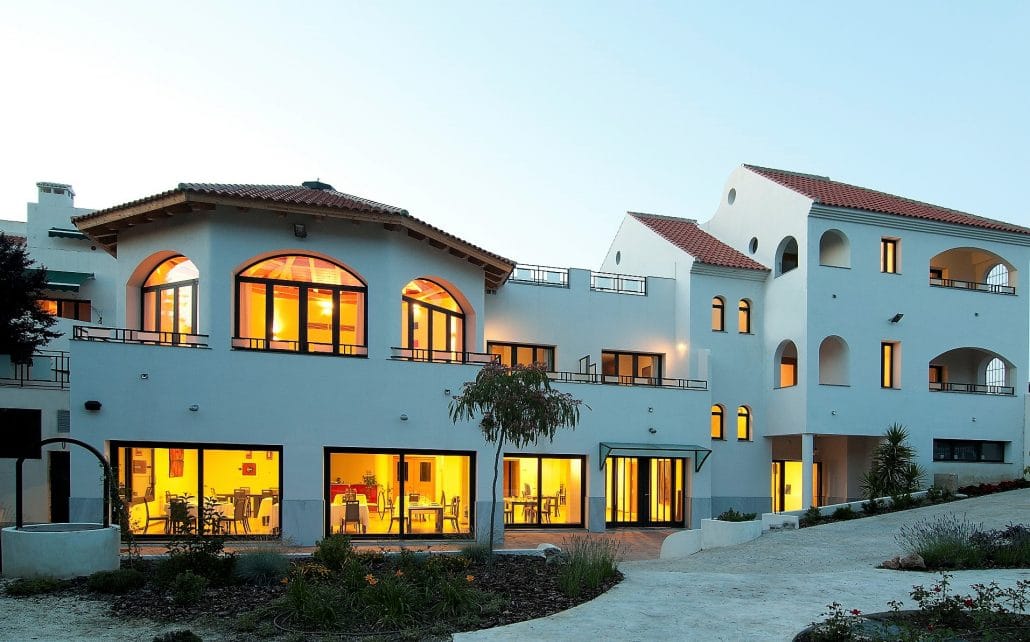 Our Yin Yoga Retreat Program for 2020
Unwind in the warmth of the Spanish Sun on this Yoga retreat in Spain. Practice a variety of Yoga styles with experienced professional yoga teachers. Surrounded by the peace of Spiritual Magnetism of Granada.
We offer two yoga classes per day on this yoga retreat. One in the morning and one in the evening. One will be Yin, restorative and gentle and one will be dynamic and Yang. Giving you a balance that will leave you feeling energized and centred.
You can pick and choose which classes you want to attend. Do as little or as much as you want to!
There will be various workshops happening throughout the 5 days that will guide you deeper into the realms of therapeutic yoga and Yin Yoga. These workshops are aimed at giving you a little more experience and practical knowledge so that you can apply the principles to your own home practice when you leave us.
We will take you on 2 trips out to explore the surrounding area. Where we will guide you towards the best places to experience this vibrant cultural city of Granada.
There will be opportunity for those wishing to explore the area in depth to book additional trips if they wish.
There is plenty of time for relaxation and unwinding in the lovely surroundings of the resort.
Relax by the pool, catch some sun on the roof terrace or take a massage from one of the resort qualified therapists.
You can relax on the beach, go to the mountains, enjoy sightseeing and practice yoga on this all-encompassing yoga retreat in Granada Spain!
The Resort for Yoga retreat in Spain:
The yoga retreat in Spain, is held at our luxury resort in the Andalusian countryside. Amalurra resort is located in a quiet, serene area set to a backdrop of majestic mountains and sultry olive groves.
Just 20 minutes' drive from Granada city the resort is easily accessible, yet offers peace and relaxation in nature.
The retreat centre itself is run by a spiritual community of Andalusians who put energy and care into providing the most wonderful atmosphere and service you could hope for on a yoga retreat.
Explore on yoga retreat Granada:
The wider Granada region holds a number of exciting natural and cultural attractions. From the mystical Alpujarras mountains, to the Sierra Nevada and down to the Costa Tropical centred on Salobreña beach, a visitor to this province can ski in the morning, have lunch in the city, then sit on the beach in the afternoon.
There is something for everyone in this abundantly beautiful area! While on your yoga retreat in Spain, with us, you might wish to spend an evening exploring the old town for a night out, where you can experience the nightlife, nibbling tapas and immersing yourself into the local flamenco dancing. We organise a trip where we take a stroll around the Albaycín, exploring the old Muslim quarter opposite the Alhambra and stop at the Arab tea house for a journey in time with a tea and sweet local pastry, 1400AD style.
Afterwards head up to the Mirador San Nicolás for a spectacular view of the Alhambra and the Sierra Nevada. You may choose to visit the Cathedral and Royal Chapel – resting place of the famous Catholic kings Fernando and Isabel.
We also include a visit to the Costa Tropical for the beach at Solabrena. Where you can relax and swim and enjoy a traditional lunch.
Accommodation:
The accommodation is situated inside the Amalurra resort. The building itself is a traditional design with all modern amenities and hygiene is of the highest standards.
All the rooms are located on the 2 upper stories of the building and are situated around the inner courtyard. This means the rooms are quiet and cool. There is Ac available in every room.
The restaurant and gardens/ pool are at ground level.
The Yoga studio is located on the 1 st floor.
At yin yoga teacher training in Europe there are multiple room options to choose from:
Twin share room: 2 people share this room. There are 2 single beds, private bathroom with hot shower, wash basin and toilet. There is a desk, wardrobe with shelves and bedside table. You may book this room with a friend. Or be partnered with another participant.
Single occupancy of a double room: This is a private room with a large double bed. private bathroom with hot shower, wash basin and toilet. There is a desk, wardrobe with shelves and bedside table.
Single occupancy of a double room: This is a private room with a large double bed. private bathroom with hot shower, wash basin and toilet. There is a desk, wardrobe with shelves and bedside table.
Couple occupancy of a double room: This is a private room with a large double bed. private bathroom with hot shower, wash basin and toilet. There is a desk, wardrobe with shelves and bedside table.
Single/double Occupancy of a Suite: This is a private room with a large double bed. Reception room, private bathroom with bath tub. hot shower, wash basin and toilet. There is a desk, wardrobe with shelves and bedside table. (Please contact us via email to book this option)
Food:
Food is fresh and home prepared onsite by the Spiritual Community chefs. The menu is totally vegetarian with Vegans and other dietary requirements catered for on request.
We provide breakfast, lunch and dinner with water, tea and snacks available all day.
The breakfast is buffet style with various granolas, muesli, oats, fresh fruit, dried fruits, seeds, nuts, dates, local yogurt, a variety of breads, eggs, tomatoes, local olive oil, juice and smoothies, jams and preserves.
Coffee is made freshly to order for those who wish.
At lunch we offer a fresh salad with variety of breads and main course
The evening meal is a three course. With starter, main and desert. A complimentary glass of Andalusian wine is served for those who wish.
Yoga Studio:
Our Studio space is circular with floor to ceiling windows that open out onto balconies with a view of the Granada mountains and olive fields.
It is quiet here and the perfect space to watch the sunrise as you begin the mourning yoga practice.
The room easily holds 20 Yogis very comfortably.
We have a surround sound system,
Yoga props of every kind: matts, belts, blocks, mediation cushions, bolsters, blankets and chairs.
Amenities
Heated outdoor pool
Nature Garden
Indoor restaurant
Outdoor restaurant/patio
Air-conditioning
Hot shower, toilet washbasin in each room
Wardrobe and desk in each room
Roof top Terrace
Lifts
Our Teachers:
On our Yoga retreat in Europe we have a fantastic teaching team!
A blend of Eastern Spirituality and Western Teaching methods we present to you:
Amy Suzanne is a 500hr Registered Yoga Teacher who specializes in training Yoga Teachers, Yin Yoga, Flow Yoga, Children's Yoga and Prenatal YOGA.
She has a background in education and blends this skill of delivering inspirational, accessible yoga classes with her life long passion for all that yoga represents.
She is a Yin Yoga enthusiast who Loves to play with the balance of Yin & Yang in her classes.
In her Yoga classes you can expect to find an exploration of the self through flowing movement meditation, attention to alignment with moments of stillness and introspection that leave you feeling re-freshed, re-energised and re-connected.
Indian Guru Mahi is renowned as a yoga teacher and spiritual leader who has a style of teaching that is entirely his own. He is Owner and Founder of Mahi Yoga School, a world class yoga teacher training institute in India, that have trained over 2000 Yoga Teachers. He has Over 20 years Teaching experience and trained with such Yoga Gurus as Iyengar, Pattabhi Jois and others.
In His asana and philosophy classes Mahi teaches a combination of pure Vedic knowledge, intuitive postural alignment and hands on adjustment which creates a harmonious balance that helps to prevent and alleviate ailments and injuries specific to each individual practitioner.
Our Schedule:
07.00 AM – 9:00 AM: Yin Yoga session/Yang Yoga Session/therapeutic Yoga Session
09.00 AM – 10.00 AM: Breakfast Time
10.00 AM – 01.00 PM: Free Time/Day Trip
01.00 PM – 02.45 PM: Lunch Break
02.45 PM – 03.45 PM: Free Time/Day Trip
04.00 PM – 05.45 PM: workshop/Yoga Class
06.00 PM – 07.00 PM: Meditation or Breathing Techniques
07.00 PM: Dinner
*Schedule is subject to changes.
What's included:
Experience of different styles of yoga: therapeutic yoga, Flow yoga, yin yoga, Yoga Nidra
2 X daily yoga classes- 1 dynamic and 1 gentle.
Daily meditation, Yoga Nidra or breathing techniques.
Special yoga workshops
2 X Site seeing tour to either the beach, hiking, Granada city. Including lunch or dinner.
An amazing Mediterranean vegetarian menu, home cooked food prepared freshly every day.
Herbal Tea & filtered Water.
Snacks
An optional glass of Andalusian wine every evening.
Plenty of relaxation time in our wonderful resort.
Do as much or as little as you choose.
Use of the pool
Free internet
Bed linen and towels
Pickup and drop off at Granada bus station
We can arrange extra for you at an extra charge:
Trip to Alhambra (pre-booking must be made prior to arrival)
Flamenco night including one free drink
Hiking
Trip to the Camino Del Rey
Massage
Airport pickup/Drop Off
What is Not Included:
Airport pickup/Drop Off
Visa
Flight tickets
Upcoming 50 hours Yin Yoga Retreat in Granada Spain
Dates
Twin Sharing
Private
Couple
Triple Sharing
Suite With Bathtub (Single)
Suite With Bathtub (Double)
Apply Now
23-28th August 2020
1000 EURO
Per Person
1160 EURO
2000 EURO
2400 EURO
for 3 People
Group Booking Only
1400 EURO
2300 EURO
Appy Now
Promotions:
BOOK BEFORE JUNE and receive a 150-euro discount!
Book with a friend and receive an additional 50-euro discount.
Getting There:
The Yoga retreat in Spain is located at Pinos Puente, Granada, Spain. This is 20 min from Granada airport, 2h 30 min from Sevilla airport, or 1h 15 min from Malaga airport.
If you wish to have an airport transfer from Malaga, we are happy to organize for you both pick up and drop off in time for your flight after the retreat. You can also get to the house via train or bus to Granada. Both, buses and trains, leave Malaga or Sevilla city regularly throughout the day
We provide pick up from the bus station in Granada at a pre-arranged time.
Booking link:
To reserve your space on the Yoga Retreat in Granada you need to pay the deposit of 200 Euros
Use this link to pay by Pay Pal:
https://paypal.me/amymahiyoga?locale.x=en_GB
Mark the payment with your full name and Granada