300 Hours Yoga Teacher Training Thailand
Are you looking to go deeper into the mysteries of Yoga? Do you yearn for peace, tranquility and a chance to practice Yoga in one of the world's top luxury travel destinations? Then Yoga Teacher Training Thailand offers a chance to experience ashram living surrounded by the Northern Thai Mountains and lush green jungle. Yoga teacher training Thailand offers an opportunity to immerse totally into the yogic way of life. What better way to connect with the deep science of yoga than to experience it in totality.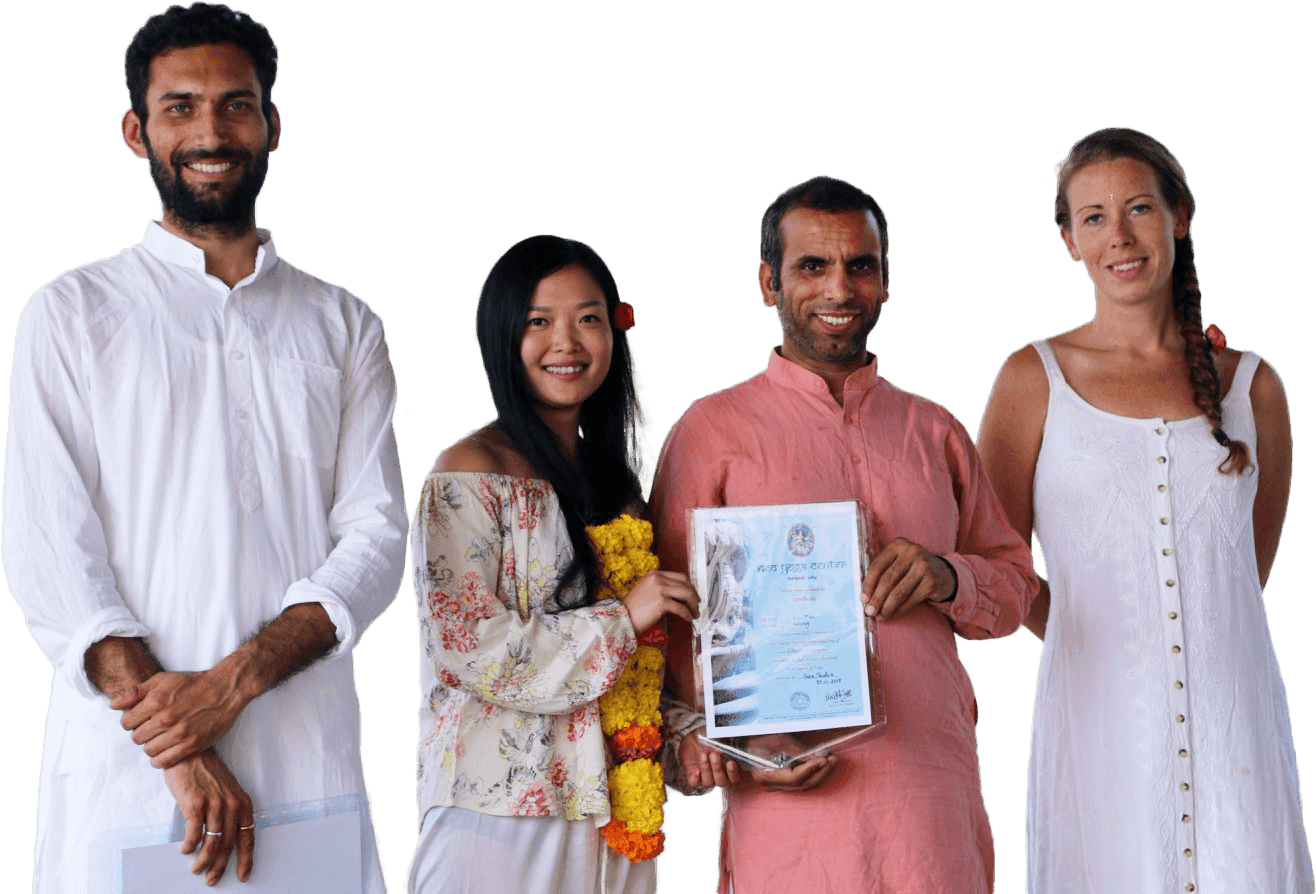 About Thailand
Thailand, is famous for its hospitality, often referred to as the 'Land of Smiles'. The Thai people know how to enjoy life and welcome tourists readily. This makes Thailand a top destination for all kinds of travelers. Thailand has a colorful and rich culture; Buddhism travelled over from India and mixed with the diverse local ethnic minority influences creating an eclectic mix of artistic, cultural and spiritual influences. This led to Thailand'sarray of elegant palaces, temples and architecture throughout the country. Thailand's natural landscape is breathtaking,It has everything to offer from lofty mountains, lush green rice padi fields, white sandy beaches and long winding rivers.Yoga Teacher Training Thailand is an exciting luxury yoga destination, perfect for relaxation, exploration and adventure.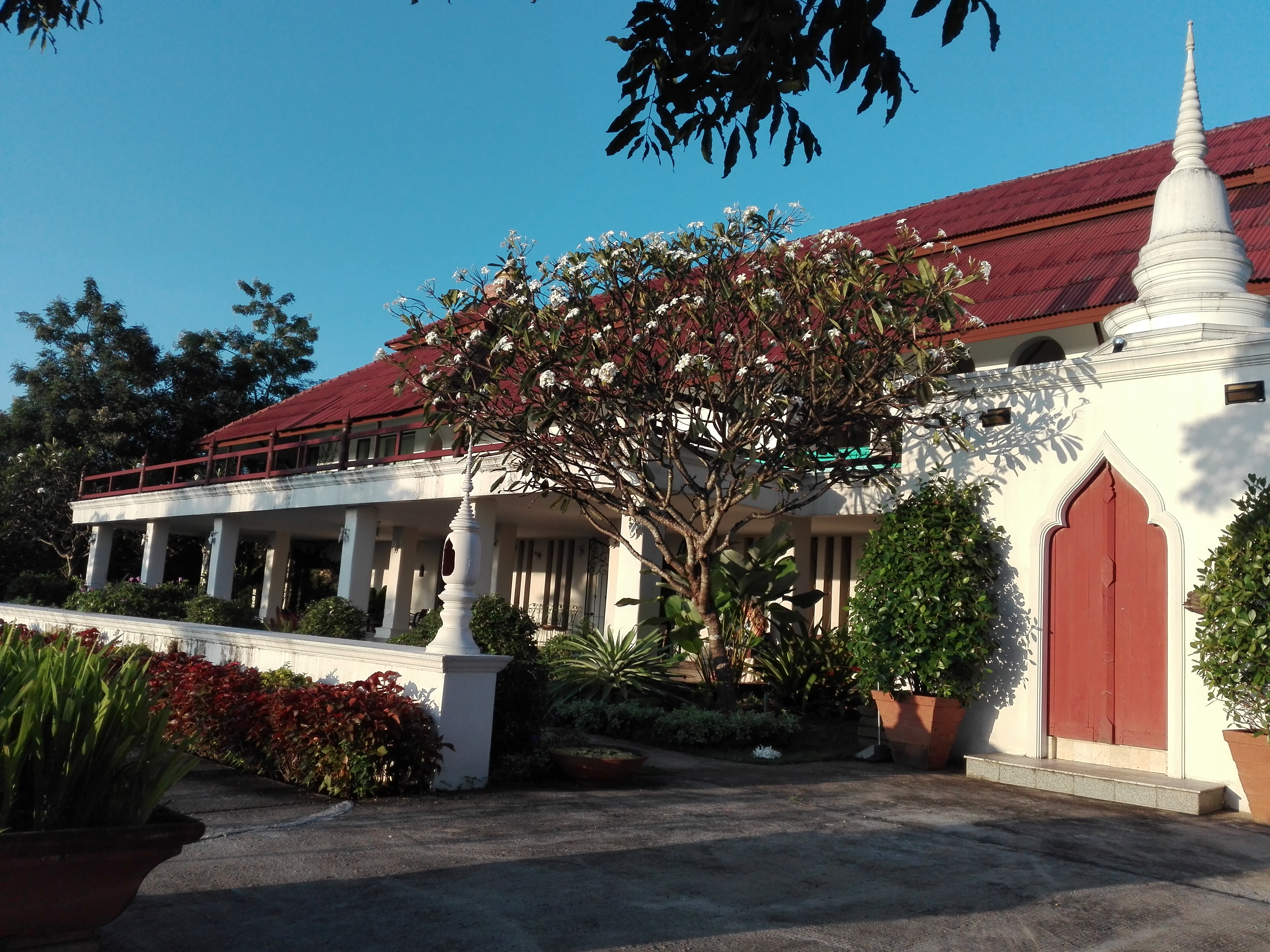 Upcoming Yoga Teacher Trainings
[events_list scope="future" category="86″ limit="10″]#_EVENTDATES | #_LOCATIONNAME | Apply[/events_list]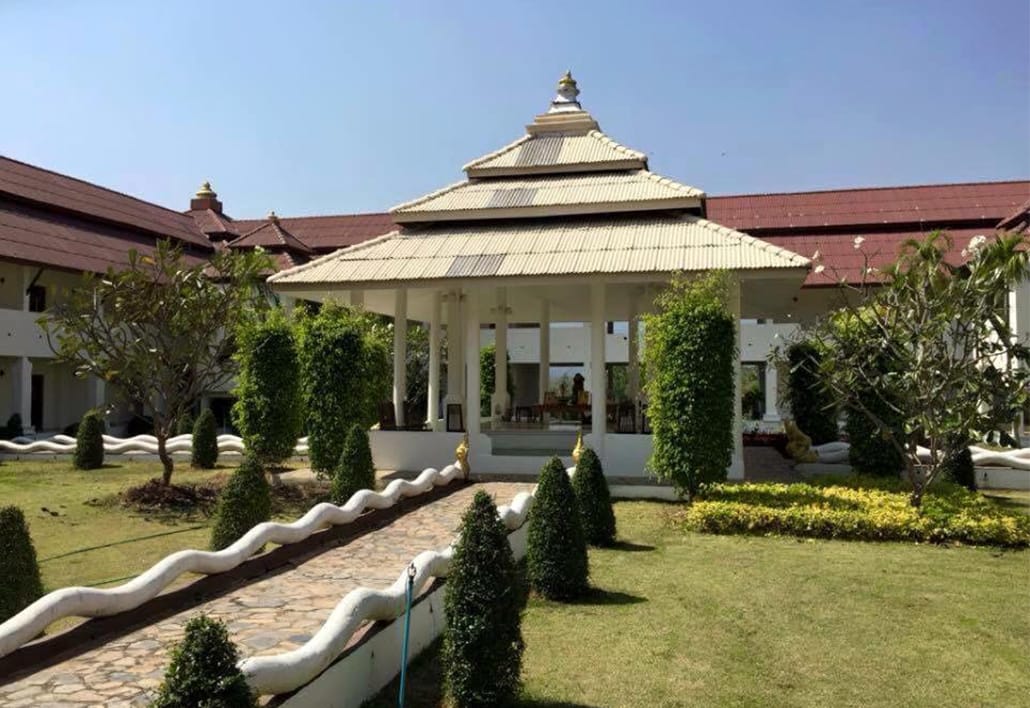 300 Hour Yoga Teacher Training Course in Thailand
The 300 Hour Yoga Teacher Training Course in Thailand lays the foundation of yoga for the students, whereas the 300-hour course helps in constructing a beautiful structure upon it. The deeper understanding of yoga molds the personality of a person becoming an inspired teacher. It will provide you knowledge of advance yoga teaching skills. After completion of 300 hrs you can teach beginner, intermediate and advanced students with clarity and confidence. It enables you to get registered as yoga training 300 hr and creates the new opening for you teach anywhere in the world.
Book the Best 300 Hours Yoga Teacher Training
So you've already got your 300-hour yoga certification and now you're looking to advance both your yoga practice and profession. A 300-hour teacher training program is an in-depth study of yoga postures, yoga philosophy, meditation, yoga therapy, pranayama breathing, and teaching techniques. Join other like-minded students on your next teaching adventure.
Whether you want to get your 300 hours yoga teacher training Thailand on the sandy beaches of Thailand or in the heart of India, we've got the training courses for you. But first, let's break down exactly what this level of training can provide you. This program has been designed with utmost care and sophistication for the 300 Hour YTTC graduates with the aim to take them to a higher level of their yogic journey from where they can evolve as complete yoga teachers and practitioners of the art form. The entire program is crafted by teachers with 300 Hour and 500 hours as their core area of expertise.
300 Hours Yoga Training Help to Become Yoga Teacher
Practical implications and indepth study of Yoga Philosophy with respect to the Yoga Sutras of Patanjali, Yoga Upanishad and Bhagavad Gita. Application of various Yamas and Niyamas on a more consecrated, detailed and disciplinary node shall be undertaken during this program to adapt your mind, body and soul for living the yogic lifestyle throughout life. Advanced and practical study of Human body science, and its applications and relevance in yoga with the purpose of performing even the most complex yoga poses with ease and extracting the maximum benefit from the program.
Higher level of teaching of various adjustment and alignment techniques for postural correction and delving into advanced asanas while avoiding injury related issues. Breath based training exercising deeper Pranayama techniques for the holistic benefit of the mind, body and soul. Practice and training of self-healing through various enhanced techniques in yoga, meditation and Pranayama. Workshops, seminars, practicum and self-practice sessions for theoretical and practical implications of the entire curriculum studied in 200 Hour YTTC and 300 Hour YTTC.
Mahi Yoga School Thailand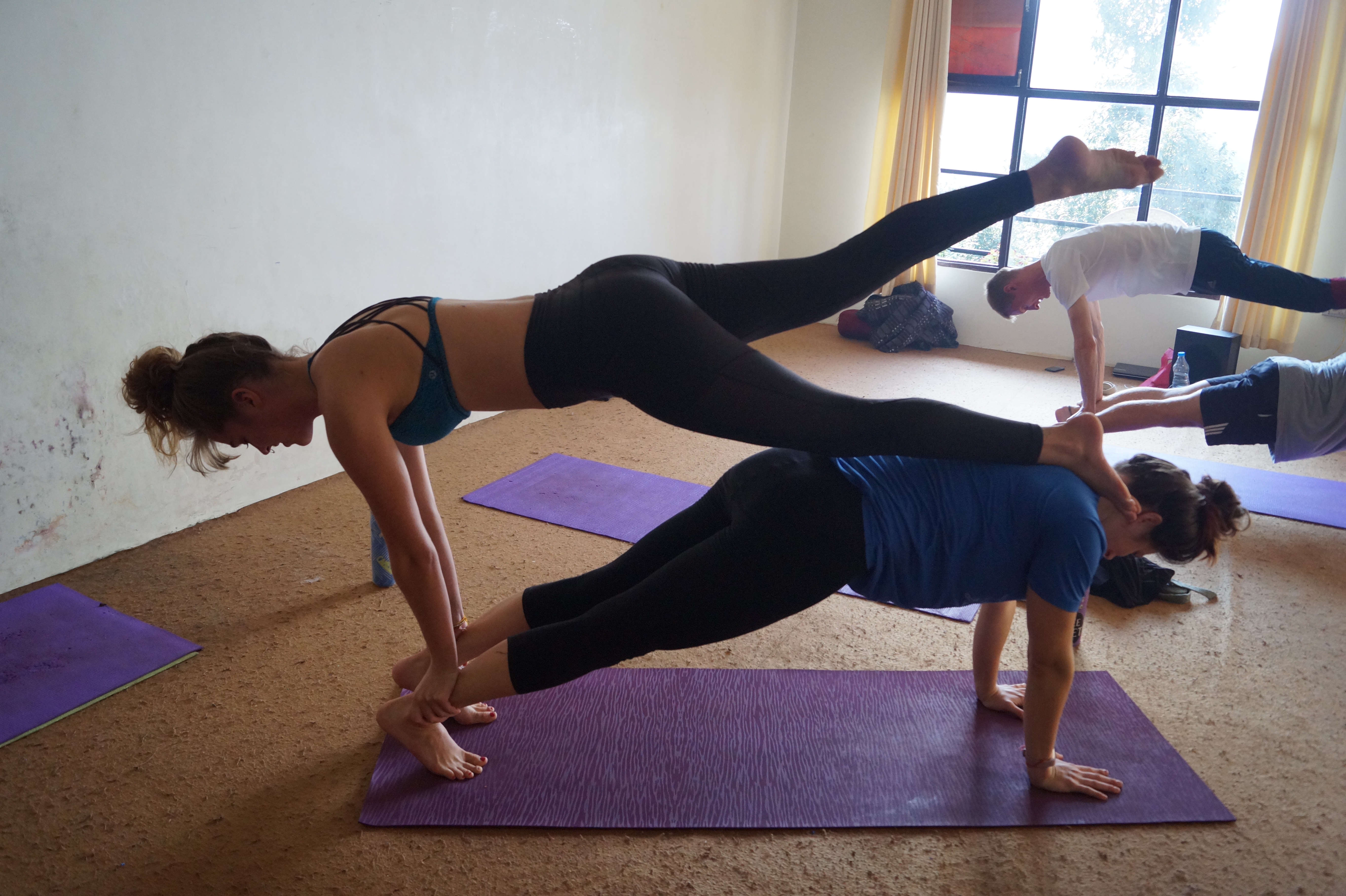 The yoga teacher training Thailand course takes place in the Amazing setting of a luxury Ayurvedic Ashram. The Ashram is situated 20 minutes drive outside Chiang Mai city on the outskirts of the national park.  Accommodation is high standard ashram living. Each single room has an on-suite bathroom with hot shower, delicate Thai decor and big double bed. If you feel like a little more luxury we offer a choice of the deluxe option which includes a suite. Or if you wish for a more budget friendly simpler option we offer the shared twin room option.
The Ashram building is a Vedic Ashram. Meaning that every detail has been carefully considered and laid out for the most auspicious atmosphere. The building is decorated in the traditional Thai manner with open air, pristine gardens inside its walls and beautiful handcrafted architecture and murals depicting yogic scenes and ancient Thai stories. The infinity pool in the lower gardens looks over the forest, and is the perfect place to spend break times. The yoga 'shala' or studio is on the second floor, open on the sides to allow for the cooling breeze to enter. It has views over the mountains and the ashram grounds. At the center of the ashram is a pagoda surrounded by carefully kept gardens and there is even the option for outside classes in these grounds. There is a meditation room, relaxing areas around the building and outside, dining hall and veranda. The location is absolutely tranquil, surrounded by nature, but within easy reach of all amenities in the city. Here you peace is easy to find and this atmosphere helps any yoga teacher training Thailand student absorb the essence of yoga.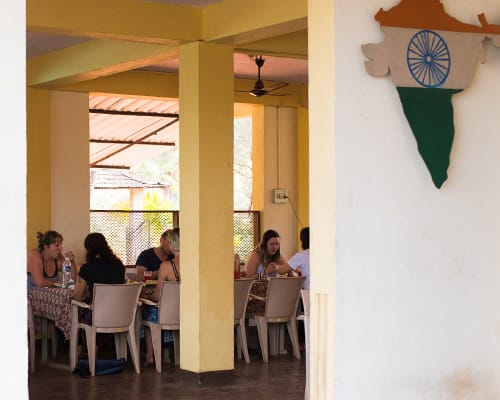 Food
Yoga teacher training Thailand has its own cafeteria only for the use of students and teachers. The Chefs prepare Vegetarian yogic food freshly. All meals are nutritionally designed to provide our students with all their body needs as well as detox the body. Food is served on site in the dining area at the Ashram.
Accommodation
Accommodation is high standard ashram living. Each single room has an on-suite bathroom with hot shower, delicate Thai decor and big double bed. If you feel like a little more luxury we offer a choice of the deluxe option which includes a suite. Or if you wish for a more budget friendly simpler option we offer the shared twin room option.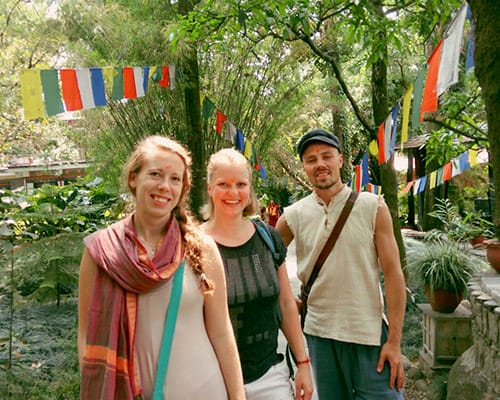 Taxicabs/excursions
We provide a onetime sightseeing tour one day of the weekend. We are able on request to arrange taxis for the students to leave for the whole day all together on Sundays- There must be a prearranged time and pickup point.
Closing Time
Doors are closed 10pm nightly